Noa Pinter-Wollman
Assistant Professor
Ecology and Evolutionary Biology
University of California, Los Angeles
nmpinter [at] ucla [dot] edu
CV
Postdocs:
Julie Miller:

Julie is a behavioral ecologist interested in the causes and consequences of sociality, particularly when societies transition from cooperative groups into superorganisms. She received her PhD in the Department of Neurobiology and Behavior at Cornell University, where she studied group raiding behavior in slave-making ants and built evolutionary models of cooperation and collective action. Her postdoctoral work will continue in this vein by investigating the consequences of colony size evolution on interaction networks.
julieserena [at] ucla [dot] edu
juliesmiller.weebly.com
Thiago Mosqueiro: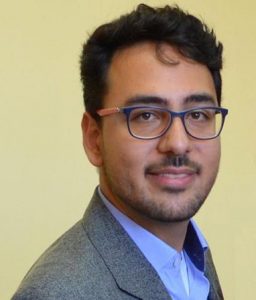 Thiago received his BS and PhD in Physics from the University of São Paulo (UCSD). During his PhD, he was a visiting graduate student at the BioCircuits Institute (BCI) and at the Rady School of Management, both at University of California San Diego (UCSD). His main research interests are mathematical and computational modeling applied to systems biology, especially neuroscience.
thmosqueiro [at] ucla [dot] edu
thmosqueiro.vandroiy.com
Undergraduate students:
Hannah Page: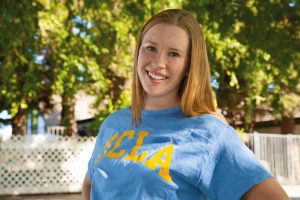 Hannah is a sophomore at UCLA pursuing a degree in Environmental Science. She is interested in the allocation of exploratory individuals within Argentine Ant colonies to specific areas where they are most needed.
hpage204 [at] gmail [dot] com
Kevin Neumann: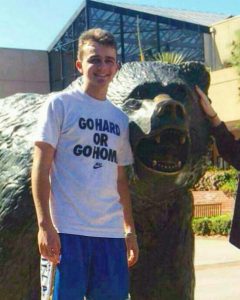 Kevin is in his second year at UCLA, pursuing a degree in Ecology, Behavior and Evolution. He is interested in aggressive interspecies interactions, and is currently working on comparing the effects of individual aggression on group behavior in Argentine ants and odorous ants.
neumannkevin10 [at] ucla [dot] edu
Artem Pashinchinskiy: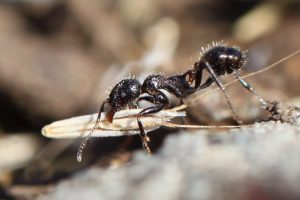 Artem is a Computational and Systems Biology major at UCLA working on the effects of architecture on the collective behavior of harvester ants using agent based models.
art.pashch [at] gmail [dot] com
Past lab members:
Postdocs:
Reut Berger-Tal (2015) now at the Ben-Gurion University of the Negev, Israel
Edmund Hunt (2016-2017) now rat the University of Bristol, UK
Undergraduate students:
UCLA: Melissa Peng (2016-17)
UCSD: Brian Mi (2015-16), Camila Fernandez (2016), Brandyn Wong (2016), Rediet Geremew (2016), Lyne Hao (2015), Andrew Le (2015), Megan Hayes (2015), Andrew Sweeney (2015), Natalie Postaljian (2014),  Zachary Ewald (2014), Ashley Hui (2013), Annamarie Go (2013), and James Huettne (2013).